After much thought, I have finally decided that I should leave the school I'm teaching now.
This morning, I was literally breathless, and didn't have the energy to yell at the kids who were too noisy. Had to force my voice out three times before they settled down. I believe kids these days are too affected by their phones and other gadgets as they are so engrossed in their own virtual world that they don't even know that an earthquake is happening in the neighbourhood. Call them once, no response. Call them the second time, they'd grunt while their eyes remained glued to the idiot handheld screen. Raise your voice the third time, then only they'd put down the gadget and do what you tell them to. This habit is carried to the school environment. That explains why it takes at least three yells to get a 99% attention from students.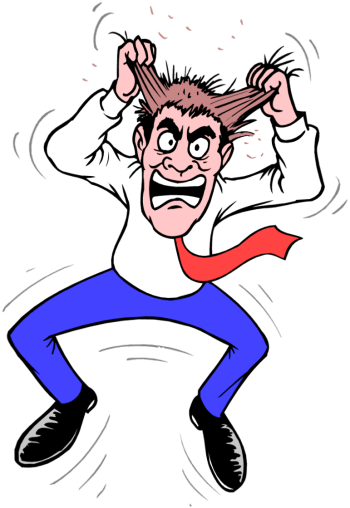 I have decided, I can't do this anymore. I'd be insane, and I'd be ruining my already-weakened body. Stop talking crap about thinking positive. When you're in my shoes, in my environment, thinking positive wouldn't help you at all. You can't just say: "Oh, it's alright. They're just kids - maybe I'll learn something from them." or just a delusional: "Well, never mind. Tomorrow will be a better day." - seriously? Then how come I end up yelling in order to get just ONE person to listen carefully to my instructions to get just ONE task done? After yelling then only she got it right while the rest remained absolutely silent for a good five minutes (only).
It's not that I've just joined this industry. I started when I was 18. I'm now 48, so you do that math. That's a whole lot of lung abuse, not that I enjoy doing it. It just gets worse as time goes on. If I had been a smoker for the same duration, my lungs would be almost charcoal by now. Years of yelling seem to have similar effect - the breathlessness, the dull physical internal pain of the throat and lungs. But my lungs won't turn black. It has probably either shrunk, or inflamed!!
I'll be writing the letter in a couple of days. I'd have to source money to pay the school for breaking the contract - that's a five-figure sum all in the name of protecting my sanity.
People have given up on me because I complain too much. Whatever. I have the right to live a good and healthy life and shouting at people is not one of them. I know that I will somehow get back into teaching again at some point after this because I don't have other skills which I could use to diversify into another industry... but at least I wouldn't be yelling as much as I have done for decades, particularly the past 2-3 years. It's not a good way to die.